I'm here to (belatedly) link up with Steph & Jana to share the best books I read this year.
I read 39,597 pages across 118 books
I love all of the best-of lists that come out at this time of the year because I always end up adding tons of books to my TBR list and finding lots of new gems to check out next year.
I plan to post a bit of an analytical post about my reading life in 2017 early in January 2018 but I wanted to link up today with Steph and Jana for a December bonus Show us Your Books post with the best of 2017. I am sharing the best books I read this year whether they were published this year or not.
As usual, I gave a lot of 4 star reviews this year. I think I have gotten a bit stingier with 5 star reviews, but four stars feels like OMG I loved this book and it is highly likable and recommendable.
Here are the books I rated 5 stars and would highly HIGHLY recommend if they sound like something you'd like:
Beartown by Fredrik Backman
My rating: 5 of 5 stars
I have thought of this book at least once a week since I read it, which is rare for me. I need to read it again sometime to absorb the story again. I am beyond excited that there will be a sequel coming out in mid 2018!!! This isn't *really* a feel good book, but the writing was incredible, and I know it has been quite well-received this year so I'm sure this is not news to anyone but this book was SO, so good.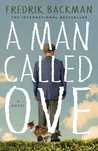 A Man Called Ove by Fredrik Backman
My rating: 5 of 5 stars
Loved this book. The audio was especially fantastic – I'm not sure if I would have enjoyed it as much in print. The narrator was wonderful. Loved all of the supporting characters and can definitely appreciate Ove's views on life: simple and profound at the same time. I can't recommend this book highly enough. I sent it to both of my grandmothers in the past few months, but I think it is great reading for anyone.
This one was also incredible in a completely different way:


Textbook Amy Krouse Rosenthal by Amy Krouse Rosenthal
My rating: 5 of 5 stars
There was so much that I wanted to highlight and re-read in this book. I loved all of these whimsical and interesting observations about the world. AKR's writing is so positive and fun. I can't wait to read her first memoir now.
Reading this book was quite bittersweet knowing that we will never read her beautiful words again.
Of course, I expected my beloved Louise Penny's 2017 book Glass Houses to be awesome, and it was all that and more. The icing on the cake for that one was reading it early via Netgalley and then MEETING HER in person and getting my copy signed. ❤
Glass Houses by Louise Penny
My rating: 5 of 5 stars
Glass Houses was unbelievably good. The style was a bit different as many parts of it were told between two time periods (about 9 months apart so not a major time travel type book). As always, the residents of Three Pines featured prominently in the book, and there were a few newcomers too. Gamache's character made some very tough decisions and some actions in this book that really caused me to pause and think. I don't want to say much more about it but I do understand all of why it had to happen. All of the corruption in the past books really led up to the major plot in this particular story. I recommend this series ALL THE TIME, but start with book 1!!! It really hits its stride around book 4.
This Is How It Always Is by Laurie Frankel
My rating: 5 of 5 stars
This was a story that needed to be told. As a mother and a wife, I absolutely loved this book. It was so uniquely told and the writing was fantastic. Favourite quote from the book: "If you give all your worry to one thing, soon you'll realize that's way too much and worry about it less and you'll feel more in control of it for keeping it at the front of your mind and that will help you worry less too."

Children's/Middle Grade/YA that I really enjoyed:
Wishtree by Katherine Applegate
My rating: 5 of 5 stars
Loved this beautiful book.

Emily of New Moon and A Wrinkle in Time were also two re-reads that I enjoyed profoundly on audio this year.

And here are a few 4-4.5 star books that I also loved:



Tell Me Three Things
by
Julie Buxbaum
My rating:
4 of 5 stars
So cute. I actually read this book twice this year and bought it. One of my favourite YA reads ever. I also loved her other YA book which was new this year, entitled What to Say Next.
Dark Matter by Blake Crouch
My rating: 4 of 5 stars
I fully expected this book to be incredible, and scientific, and intense, and it was all of those things and more. It was also a lot more heartfelt and hopeful than I expected. Some of it definitely went over my head, but I didn't mind and felt like I "understood" it all enough to enjoy it immensely. The hype is real for this book.
A Thousand Letters by Staci Hart
My rating: 4 of 5 stars
I read this in one sitting and loved it. I enjoyed the Persuasion aspects of it, and I will absolutely be seeking out more books in her Austen adaptations series. Parts of this were absolutely heartbreaking and made me teary. Beautiful writing. Thanks Kristen for the recommendation!!!
The Wall of Winnipeg and Me by Mariana Zapata
My rating: 4 of 5 stars
This was an extremely enjoyable reading experience. I read this book in one night because I loved it so much. I also thought about it all the next day. The characters were super fun. Definitely a wonderful addition to the romance genre.
A Curious Beginning by Deanna Raybourn
My rating: 4 of 5 stars
This was such a fun book to read! Loved the characters, was quite invested in the story, and enjoyed the way it unfolded. Looking forward to continuing the series.




The Jane Austen Project by Kathleen Flynn
Born a Crime: Tales from a South African Childhood by Trevor Noah
The Lost Husband by Katherine Center – I love her books & can't wait to read a new one in 2018!!
The Darker Shade of Magic series (I still have one more book to read in the trilogy)
Red Rising by Pierce Brown
Salt to the Sea by Ruta Sepetys

Books that were good and really, really made me think:

The Hate U Give – by Angie Thomas
Exit West by Mohsin Hamid
Count of Monte Cristo (no kidding – it consumed 4 months of my life/51 hours of audio)
The Casual Vacancy
Eleanor Oliphant Is Completely Fine
The Crossover
Murder on the Orient Express

I also love that the first book I read this year was The Bookshop on the Corner and the last one I am hoping to finish up is How to Find Love in a Bookshop. 😉
I can't wait to share more detailed stats in the new year!!! Check out what everyone else is recommending over at the link up (Thanks for hosting, as always, Steph & Jana!!!!)