It's no secret that I like to read romance books – particularly romantic comedies. These books are relaxing and fun to read (for me), and I have a few to recommend in case you're in the mood for a book like this during this "month of love" (my 7 year old's words, not mine ;)) Here are 14 books to check out if you want to add a bit of romantic fiction into your February line up!!!
The Hating Game by Sally Thorne
I loved this book so much and the epilogue for this story is in Sally's newest book, 99 Percent Mine. Such fun characters and fun banter. Most people I know who don't like romance have enjoyed this one too – I like her second book almost as much even though it is totally different. She is also a super sweet person – I'm in her facebook group and she chats with her fans A LOT so I love that.
Anything You Can Do by R.S. Grey
this one is my favourite of hers – I'm a bit over her more recent books but this one was hilarious to me. Two doctors – old rivals – the ending melted my heart a little bit…I'm probably due for a re-read 🙂
Happiness for Beginners by Katherine Center
I recommend this book constantly, and I loved it so much. I really liked her 2018 book, How to Walk Away, too, and I've heard great things about her upcoming Things You Save in a Fire (I am waiting another month or two to read the ARC). Happiness for Beginners is a bit of "Wild" mixed with younger brother's best friend and WOW, it is a great book about character development and the setting and characters are incredibly fun. To illustrate how much I love this book I'll just tell you that I bought 4 copies of it on BookDepot and currently I have none of them in my home – I gave three away and lent the other one (which I need to get back soon because I miss it!!!)
Love and Other Words by Christina Lauren
In the past 12 months, I have devoured almost all of Christina Lauren's recent standalone novels and I can't quite pick a favourite (if I had to, I might say that I found My Favorite Half-Night Stand to be the funniest), but this one is emotional and so good. Josh and Hazel and Roomies are great too. They can do no wrong, in my mind.
Romancing Mister Bridgerton by Julia Quinn
I loved this entire series, but this one is probably my favourite. If you like historical romance, I highly recommend the whole series. They don't really have to be read in order, but they probably should be read in order up until this one at least.
I will admit that I've only made it to book 4 in this series, but for a time, it kept my interest and I loved the time-travel component. It's hugely popular for a reason, I'd say.
Edenbrooke by Julianne Donaldson
I loved this book and read it in a day and a half. It reminded me a lot of Jane Austen's novels. It was very funny in parts and actually even a bit more approachable than some of the "classics" although I have a feeling that's because it was written in 2012 and not in the 1800s 😉 I loved the Regency setting. It was a beautiful story. Though I'm in the minority, I also really enjoyed her second book, Blackmoore.
The Grand Sophy by Georgette Heyer
I loved this book. It was hilarious. Sophy's character is quite unique compared to other women in this time period, and I thought that was great. She really seemed to help people enjoy their lives more, and you can't help but love someone like that, right??
Like maybe half of the Austenites on the planet, my favourite of hers is Pride & Prejudice (it's just THAT good!) but this is probably my second. I loved this book so much and I think about it often. I'm re-reading it very slowly at the moment, actually, with a more critical eye. I mean…does English literature get any more romantic than this quote:
I can listen no longer in silence. I must speak to you by such means as are within my reach. You pierce my soul. I am half agony, half hope. Tell me not that I am too late, that such precious feelings are gone for ever. I offer myself to you again with a heart even more your own than when you almost broke it, eight years and a half ago. Dare not say that man forgets sooner than woman, that his love has an earlier death. I have loved none but you. Unjust I may have been, weak and resentful I have been, but never inconstant. You alone have brought me to Bath. For you alone, I think and plan. Have you not seen this? Can you fail to have understood my wishes? I had not waited even these ten days, could I have read your feelings, as I think you must have penetrated mine. I can hardly write. I am every instant hearing something which overpowers me. You sink your voice, but I can distinguish the tones of that voice when they would be lost on others. Too good, too excellent creature! You do us justice, indeed. You do believe that there is true attachment and constancy among men. Believe it to be most fervent, most undeviating, in

F. W.

I must go, uncertain of my fate; but I shall return hither, or follow your party, as soon as possible. A word, a look, will be enough to decide whether I enter your father's house this evening or never.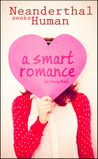 The Knitting in the City series by Penny Reid
Penny Reid's books are VERY funny. I adored this whole series but my favourites were probably the last couple – as usual in most series 🙂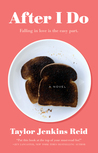 After I Do by Taylor Jenkins Reid
I love everything TJR has written, but this one about marriage was interesting and tugged at the heart-strings. It was SO highly readable.
This book surprised me in the best possible way. It was funny and fun to read. And on Kindle Unlimited!!
A Duke by Default by Alyssa Cole
I think I liked this one a bit more even than the first in this series, but they are all good. The third comes out this year!!
The Governess Game by Tessa Dare
This was such a great historical romance. This whole series is adorable.
See anything here worth adding to your TBR? Any thoughts on any of these books? Happy Friday!! I started Verity last night so I know what I'm doing this afternoon and this evening!!!