Time to chat about books…YAY!!!
This was a busy month and I had a few books that I didn't finish. I also had that problem of 20 library books coming in on the same day so I had to return a few either unread or partially read. Oh well!! Linking up today with Steph and Jana to chat all things books!!!
Here are the books I absolutely loved this month:
Glass Houses by Louise Penny
My rating: A MILLION out of 5 stars
Anyone who has talked to me in the past year and a half knows how much I love this series, so I had high hopes for this book and it exceeded my expectations. Like many others, I feel that this series is best read in order and I feel that the books improve quite a bit as they go along. In fact, some of my favourites of the series so far were The Nature of the Beast and A Great Reckoning. Glass Houses took the series in yet another direction and it was amazingly well done. Beloved characters faced some tough decisions in this book and it was so intriguing to read.
The way that Louise Penny was able to connect various plots and storylines in this book was impeccable and I couldn't believe it when I got to the end and figured it all out. I am also hopeful for the next book (already – and this one hasn't even been released yet! haha!) and concerned for some of the uncertainty at the end of this one.
Thank you to Netgalley and St. Martin's Press for the advanced copy of this absolutely phenomenal book.
Maud by Melanie J. Fishbane
My rating: 4 of 5 stars
Fishbane did something wonderful in this book; it is a fictional account with a lot of true history about L. M. Montgomery's adolescence. She wrote it almost as an Anne of Green Gables type story, and it was so fun. I knew next to nothing about her family life and upbringing and definitely did not know that she spent part of her youth out in Prince Albert. This partially biographical fictional novel was fascinating, fun, and enjoyable. I would highly recommend it if you are a fan of the author or interested in her life. Many of the characters were actual people in L. M. Montgomery's childhood and inspired some of her beloved characters in Anne of Green Gables & Emily of New Moon etc.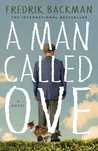 A Man Called Ove by Fredrik Backman
My rating: 5 of 5 stars
It seems like a lot of people either absolutely loved this book or couldn't finish it. I can see both sides of that, but I loved it. The audio was especially fantastic – I'm not sure if I would have enjoyed it as much in print. The narrator was wonderful. It was so funny at times, so heartbreaking at times, and absolutely moving. I already knew I adored Backman's writing (thank you, Beartown), but now I know I need to read all of his books. In this one, all of the supporting characters were fun and I can definitely appreciate Ove's views on life: simple and profound at the same time. I can't recommend this book highly enough. If you try it and can't get into it, do the audiobook for sure!!
The Seven Husbands of Evelyn Hugo by Taylor Jenkins Reid
My rating: 4.5 of 5 stars
I was anticipating this book for months and though it was quite different from some of her others, I was not even a little bit disappointed. I finished it in about a day and loved every word of it. Evelyn Hugo's character and life story were so fascinating and also felt so emotionally charged. I was completely immersed in the entire story. This was the perfect summer read with substance. Her writing blows me away.
And a few other books that were solid:
I Found You by Lisa Jewell
My rating: 3 of 5 stars
This book definitely kept me guessing and it was a solid page-turner. It wasn't the best I've ever read, and parts of it were extremely sad, but it was a quick and enjoyable read.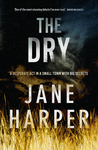 The Dry by Jane Harper
My rating: 4 of 5 stars
This book definitely held my interest with the dual mysteries going on. It kind of reminded me of Into the Water but that's probably just because I just read that one (and there were a few sort of similarities)…it was pretty suspenseful and I finished it quickly because I was anxious to see the story unfold.
This book also made me sort of appreciate the 100% humidity we're currently experiencing.
When Dimple Met Rishi by Sandhya Menon
My rating: 4 of 5 stars
This was one of the cuter YA books I've read in awhile. Definitely predictable at times, but the cultural aspects and general premise for the story were really fun and humorous. The characters also juxtaposed each other nicely. I liked that they were set on unique career paths and this whole book felt very modern and contemporary, so that was fun too. Plus, yum, iced coffee! 🙂
He Said/She Said by Erin Kelly
My rating: 3 of 5 stars
This book wasn't too bad. Parts of it were definitely intriguing, but a thriller shouldn't take me over a month to finish. 😛 It wasn't even that it was boring or anything, just that I couldn't really figure out the point until the end. Once I got to about 60%, it picked up significantly and I finished it in a day or so. It was definitely unique and there were a few little twists (particularly near the end) that redeemed it a bit.
A Court of Thorns and Roses by Sarah J. Maas
My rating: 4 of 5 stars
I'd say this is about a 3.5 stars for me. Not that I didn't like it – I really did quite like the characters but I found myself skimming over parts of the world-building because my brain just wasn't in the mood for fantasy. Totally my fault because the world that is built here is pretty cool. It felt a bit more like a new adult or adult book than YA and I'm not sure if I quite like where the series is going but I will probably pick up the next book sometime later this year.
The Royal Treatment by M.J. Summers
My rating: 3 of 5 stars
This was a fun book that I finished in a day. Cute characters, predictable, but fun. If you liked The Royal We, this is similar in some ways and a bit shorter 🙂 Kristen, you would like this!!!
Currently reading: Dark Matter (only about 10 pages in), Flowers for Algernon, North & South on audio. <– All three of these are for Erin's book challenge 🙂
What have you been reading lately? Are you all about the thrillers this year too? It's just such a popular genre!!!