Hello from Cavendish PEI, home of Anne of Green Gables and Emily of New Moon! We are having a great vacation so far. Today also happens to be my birthday so we are heading to Charlottetown to stay at an adorable Airbnb for a night before Molly and I go to Anne and Gilbert (the musical) tomorrow afternoon and we head home soon after. I couldn't help but still link up with Steph and Jana to chat about the books I've read in the last month or so!!! Again, I don't really chat about all the books I've read here anymore but you can always follow along with all my reading on Goodreads!
Anne of Green Gables: A Graphic Novel by Mariah Marsden
My rating: 5 of 5 stars
This was absolute perfection. I don't really read graphic novels as a rule, but I checked this out to share with Molly before our trip and we both LOVED it. I actually went out and bought it to bring along to PEI – and I almost NEVER buy books. 🙂
Circe by Madeline Miller
My rating: 4.5 of 5 stars
Wow, I loved this. I listened to it and highly preferred it that way – the narrator was fantastic. I am familiar with The Odyssey and studied it briefly but have not read it all. This was so fascinating, so captivating, and so much more likable for me personally than I was expecting. I can't WAIT to read The Song of Achilles now and I will probably go the audiobook route with that one too.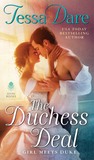 The Duchess Deal by Tessa Dare
My rating: 4 of 5 stars
This was my first Tessa Dare book and I loved it! I can't wait to read more from her. Historical romances are so fun and this one was no exception. I really enjoyed the characters and the entire plot. These types of books are sometimes a bit predictable and a little over the top but I don't care – I enjoyed it so much.
The Perfect Couple by Elin Hilderbrand
My rating: 3.5 of 5 stars
This was certainly what I have come to expect from Elin Hilderbrand and in my opinion, this was a perfect summer read. A bit of romance, a bit of tension, a questionable death, and an incredible setting that I'm dying to visit myself.
All Your Perfects by Colleen Hoover
My rating: 4 of 5 stars
This was my first Colleen Hoover book and it will certainly not be my last. I absolutely loved these characters and fell head over heels for her writing. This book was sad and hard to read at times, but I finished it fairly quickly and really, really enjoyed it. However, I think there needs to be a trigger warning for (highlight to see) infertility and cheating because there is no way I would be able to read this book AT ALL if that was something I was struggling with in any form. Also…is Graham definitely one of the best and most loving husbands ever or what?! Everyone makes mistakes but holy smokes the ending of this book was amazing.
Thank you to Netgalley and Atria Books for providing me with the complimentary ARC of this book. All opinions expressed here are my own.



Bring Me Back by B.A. Paris
My rating: 3 of 5 stars
B.A. Paris' books definitely keep me turning the pages, but this one wasn't my favourite of hers. I did figure out what was going on a bit early but it was also just a lucky guess 🙂 Definitely still an okay beach read since it passes the time quickly and is easy to follow along with.
Thank you to Netgalley and St. Martin's Press for the ARC of this book.
Forget Me Not by Kierney Scott
My rating: 4 of 5 stars
I read the first 50ish pages of this while waiting in a line and then kind of forgot about it for a little bit before picking it up again and finishing the rest in one night. It definitely held my interest and was SO.MESSED.UP. the way that serial killer books should be. I liked Jess Bishop and her background was pretty cool (her childhood though- whoa).
Would highly recommend if you like police procedural/quick read mystery type novels – this one was really good with a few twists in there!
Thank you Netgalley & Bookouture for the ARC of this book! All opinions are my own.



One of Us Is Lying by Karen M. McManus
My rating: 4 of 5 stars
The hype for this book is definitely well-deserved. I was unable to put it down until I found out what happened. The characters were interesting and I really liked the way it was told in multiple POVs. Highly recommend if you are looking for a YA read that will definitely keep you guessing.
Bad Reputation by Stefanie London
My rating: 3 of 5 stars
I liked the first book in this series a bit more even though I did like Remi and Wes as characters. I just found the library setting a bit more personally appealing than the ballet. If you like contemporary romance set in NYC, this is a good one to add to the TBR but it wasn't my favourite overall. Thank you to Netgalley and Sourcebooks for the ARC of this book.






Not So Nice Guy by R.S. Grey
My rating: 4 of 5 stars
At times, I loved this book. I liked the characters and their professions, and I've always loved the idea of best friends to something more. However, I had a few issues with the execution of the plot and it just felt like it could have been stronger at times. Overall, I really did like this and it made me laugh like R.S. Grey's books always do, but it's not taking the place of my favourite by her. (Which belongs to Anything You Can Do, FYI 🙂
Thank you to the author for providing me with the ARC of this book!
Blind Kiss by Renee Carlino
My rating: 2.5 of 5 stars
The majority of this book drove me completely crazy. Wayyyy too much push and pull and too little too late. I did read it in less than 24 hours and it made me feel a range of emotions, but I can't really recommend it. If you're looking for a book by this author, I liked Swear on this Life a lot. Thank you to Netgalley and Atria books for the ARC of this book.





TL;DR: I highly recommend Circe to everyone!!! I recommend Penny Reid's Winston Brothers series if you like romantic comedy and Forget me Not if you're into Detective novels. AND OF COURSE, the Anne of Green Gables graphic novel is SOOOO well done.